Perforating
Branko Perforating FWD Inc.
---
Special Orders
---
We cater to special orders! We have the experience and know-how to produce large custom orders in both large volume & shorter production runs!
---
Consistent Quality
---
Our facility is fully-automated with state-of-the-art equipment that uses the latest technology to guarantee consistent quality, no matter the volume of your run.
---
Wide Selection
---
Offering expertise in perforated metals of all types as well as expanded metal and fabrication services to finish your product the way you want it!
---
TImely Delivery
---
We take pride in completing the job to fit your tight production schedule. All orders are promptly filled and shipped to ensure on-time delivery.
Standard & Custom Perforating
Standard Perforating – Hundreds of patterns to choose from (round holes, square holes, slots, oblong , hexagon, and decorative patterns – to name a few)! We can produce perforated sheet, coil, or slit coil. Stocking programs are available upon request.
Custom Perforating – We make and maintain the tooling in-house to ensure a higher standard of quality.
We stock standard gauges and width material in galvanize and cold roll, so we can turn around your hot order.  Other material that we perforate is aluminum, stainless, copper and brass.
Types of Material We Perforate
• All Galvanized Products
• Aluminized
• Cold Rolled
• Hot Rolled Pickled and Oiled
• Aluminum
• Stainless
• Tin Plate
Types of Finished Products
• Coils – Slit and Master
• Re-squared Blanks
• Sheets
• Finished End Patterns
• Unfinished End Patterns
• Margins Per Your Specifications
• Unusual shapes and forms, fabricated to your needs
Other Services
• Shearing
• Forming
• Notching
• Stamping
• Degreasing
• PVC Coating
• Plating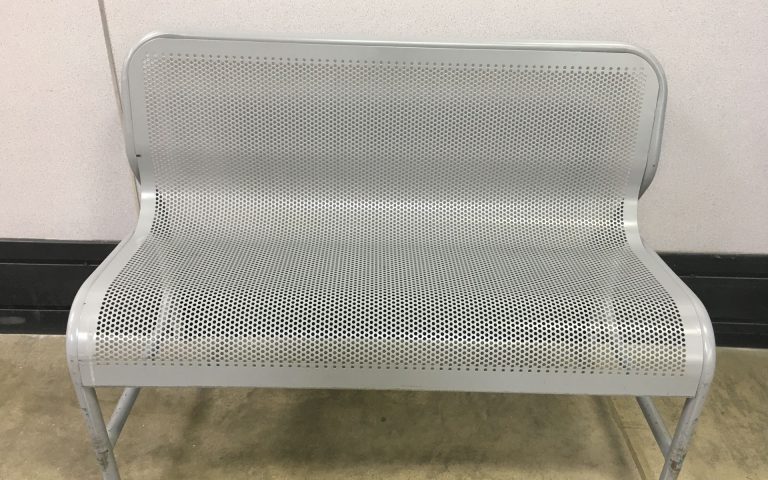 No matter the application, no matter the metal, Branko Perforating is here to help! Contact us today to discuss your perforation project and get a quote!
Perforating Patterns, Capabilities, and Applications
We take pride in meeting your quality standards and production schedule at competitive prices. We look forward to becoming your partner in business!
Layout Options
• Staggered
• Straight
• Diagonal
Common Applications
Grain Aeration, Storage, & Drying
Branko's sales force is very experienced in selling perforated galvanized material for grain storage and drying. We supply aeration pipe for both commercial and flat storage.
Annular riveted perforated and solid pipe
Spiral perforated and solid pipe
18ga galvanized through 12ga
12″ DIA through 48″ DIA
Material is produced in two foot minimum increments
(Runs are usually ten and twenty feet in length)
Connecting bands (including hardware)
Perforated and solid end plates suitable for field assembly
Transitions, tees, and elbows
Perforated flat sheets and perforated corrugated sheets used for flooring
Peforated flooring coil supplied in grades "C" and "D" slit to customer specifications
Perforated flashing available in sheet or coil
Drying
• Perforated patterns suitable for your drying needs
• Specific airflows available
• Margins – unperforated areas
• Side and end margins
Steel Fabrication & Services
Branko's sales force is very experienced in selling fabricated products in a variety of industries.
Corrugated Sheets
We furnish corrugated sheets with the standard corrugation 2.66 x 1/2 in. both solid and perforated.
Application Examples
• Siding
• Flooring
• Roofing
• Trenches
• Shelving
Forming
We furnish the following products with our press brake and roll forming equipment.
Available Products
• Pour Stops
• "C" Channels
• Hat Channels
• Channels
• Angles
• Zee's
Secondary Operations
We offer the following value-added services to complete your fabricated product.
Available Services
• Stamping
• Notching
• Punching
• Forming
• Deburring
• Edging
• Degreasing
• Anodizing
• Powder Coating
Storage Rack Pans
Branko manufactures stacker pans and pan separators used in storage systems. We are experienced in designing pans to your specifications!
Types of Pans Manufactured
Hot Rolled – Mill Finish
Painted to Your Specifications (Many Colors Available)
Unhemmed
Hemmed
8 Gauge and Lighter
Up to 20′ Long
Size and Shape Made to Order
Accessories
Pan Dividers
Single
Double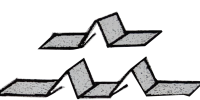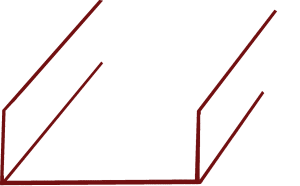 Unhemmed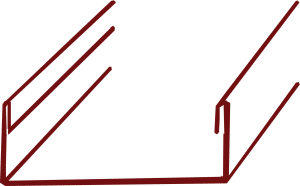 Hemmed