Square Metal Perforations
Branko Perforating FWD Inc.
Offering Square Metal Perforations
Branko Perforating is the premier square, perforated metal supplier! A complete, reliable source for square metal perforations, Branko is known for top-quality perforations in a wide range of applications, ranging from high tech to heavy-duty industrial equipment.
Square perforated metal is one of the most versatile and popular metal products on the market. This unique hole type appears in a wide range of applications, from industrial to architectural designs. Our perforated metal can filter out solids and can diffuse light, air, and sound. It also has a high strength-to-weight ratio. We stock standard gauges and width material in aluminum, galvanized steel, and stainless steel, so we can turn around your hot order.  We also offer other square metal materials that we perforate is copper and brass.
When you're looking for a square metal perforations supplier in Wisconsin or beyond, trust the best in the business – Branko Perforating!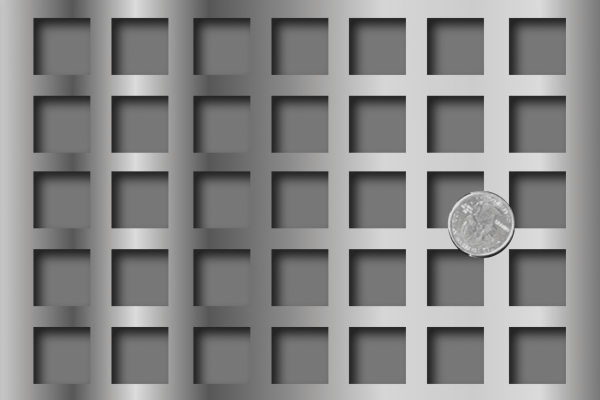 Nationwide Perforating Service
Based in Wisconsin, Brank Perforating services clients nationwide. No matter where you are located, Ohio, Tennessee, Michigan, California, we can provide top-quality custom perforating for your industry.
We cater to special orders – we have the know-how and experience to produce large custom orders in large volume, as well as shorter production runs, depending on your needs.
Types of Material We Perforate
• All Galvanized Products
• Aluminized
• Cold Rolled
• Hot Rolled Pickled and Oiled
• Aluminum
• Stainless
• Tin Plate
Types of Finished Products
• Coils – Slit and Master
• Re-squared Blanks
• Sheets
• Finished End Patterns
• Unfinished End Patterns
• Margins Per Your Specifications
• Unusual shapes and forms, fabricated to your needs
Other Services
• Shearing
• Forming
• Notching
• Stamping
• Degreasing
• PVC Coating
• Plating