Branko Perforating FWD Inc.
Perforated Steel in Pennsylvania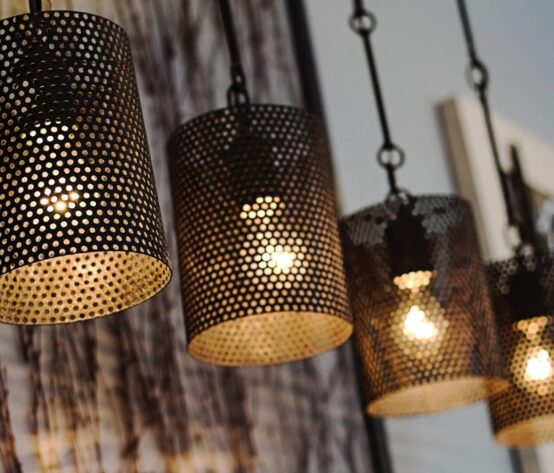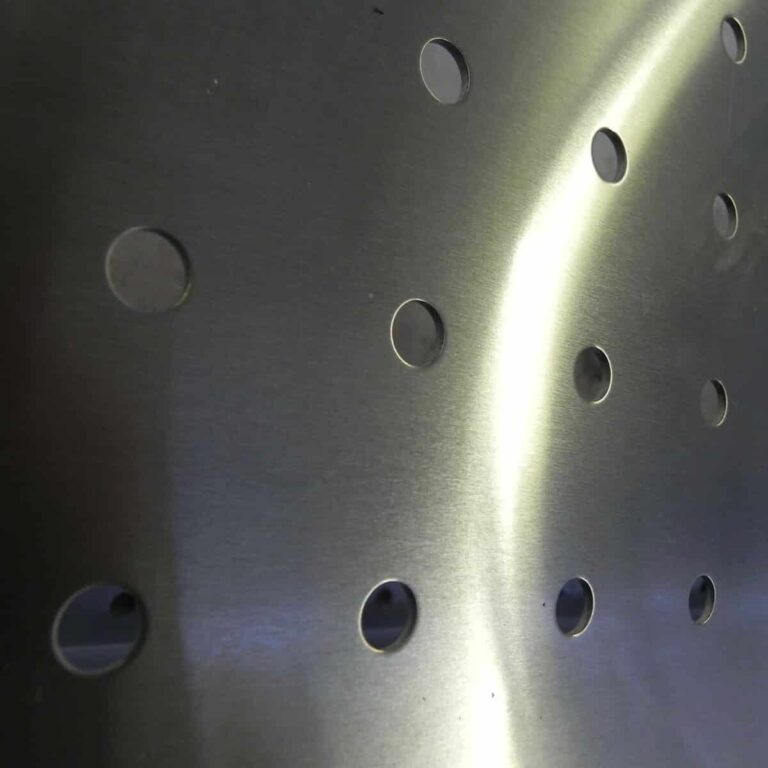 Uses For Our Perforated Steel in Pennsylvania
There several uses for perforated steel in Pennsylvania, but first let's talk about what perforated steel is. Perforated steel sheet is a style of sheet metal that has been punched or stamped using a machine to create a specific pattern of holes. And there are hundreds of patterns to choose from, whether it's round, square, slots, oblong, decorative, and even more than that!
We even have custom options, as we maintain the tooling in-house to ensure a high standard of quality. Perforated steel has a variety of practical uses, but also value for aesthetic appeal. Perforated steel goes by many different names, such as perforated plate, perforated sheet, or perforated screen.
We perforate galvanized products, aluminized, cold rolled, hot rolled pickled and oiled, aluminum, stainless, and tin plate. We also stock standard gauges and width material, as your perforation project is our top concern at Branko!
We know you'll be satisfied not only with the quality of product, but the speed, delivery, and competitive pricing we offer. Regardless of the application or metal, Branko Perforating is here to help.
Selecting perforated steel for your project has more than a few benefits. Perforated steel sheets come with several structural applications in architecture and design, like stairs and screens. Other uses include decorative effects.
Our perforated steel in Pennsylvania are corrosive resistant as well, so they work perfectly for  your indoor OR outdoor project.
Get A Quote
The Making of Perforated Steel in Pennsylvania
The manufacturing process for our perforated steel in Pennsylvania starts with organized planning. We work with our customers to provide the designs and sizes that you're looking for. First, we must have keep in mind how flat the steel needs to be for the cut and bend, that way we can mold it into different designs. The thickness of the steel is measured in gauges; the larger the gauge number, the thinner the sheet.
The most practiced method to perforate steel includes the use of a rotary-pinned perforation roller. A rotary-pinned perforation roller is cylinder containing a series of pointed needles on the outside. While the sheet metal is run across the perforation roller, it continuously punches holes on the passing sheet.
The needles on the roller, which can produce a wide variety of hole sizes, are sometimes heated to simultaneously melt the metal to form a reinforced ring around the perforation.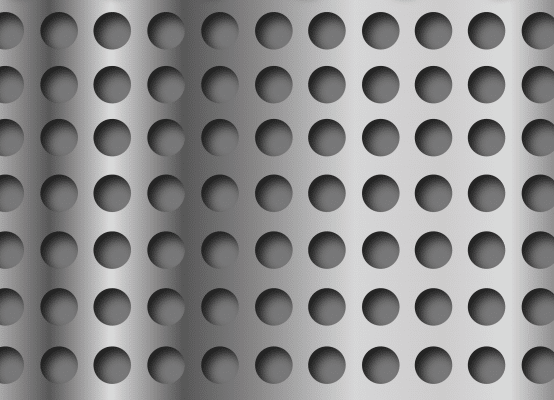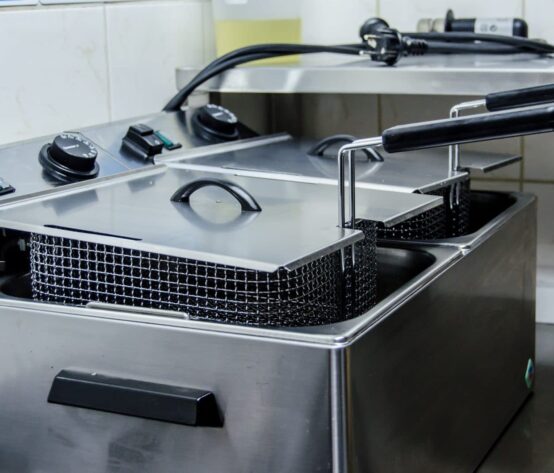 Regardless if you're looking for something to provide decorative aesthetics, structural support or something inbetween, choose Branko Perforating for Perforated Steel in Pennsylvania. As one of the most trusted companies when it comes to perforated steel, Branko Perforating can handle any project of any size for any industry!
We pride ourselves on being able to accomplish the tasks that most of our competitors are unable to do. Contact us today for a quote on your project!