Perforated Metal Sheet in Ohio
Branko Perforating FWD Inc.
Perforated Metal Sheet
If you are looking for high-quality perforated metal sheets in Ohio, Branko Perforating is the company for you. We are known for our one-of-a-kind perforations that are available in a wide selection of applications, from high tech to heavy-duty industrial equipment. Our exact metal sheet precision perforations will provide you with what you need to get the job done.
When you choose Branko Perforating, you choose a friend. We work directly with you as part of a team, from consultation all the way to product completion. We want to make sure you are getting exactly what you need. Not only will our perforated metal sheet be done to the highest quality, but we also do it in a timely manner and at an affordable price.
At Branko Perforating, we provide several options of perforated metal for multiple industries. From appliances and lighting, ceiling panels, filters, agriculture, displays, and more, we can custom-make your order to whatever best fits your needs. We have hundreds of patterns to choose from and offer standard or custom designs. With our special orders, consistent quality, wide selection, and timely delivery nationwide, we are the only choice for your perforated metal sheet in Ohio needs. Contact us today for more information! We look forward to working with you on your upcoming project!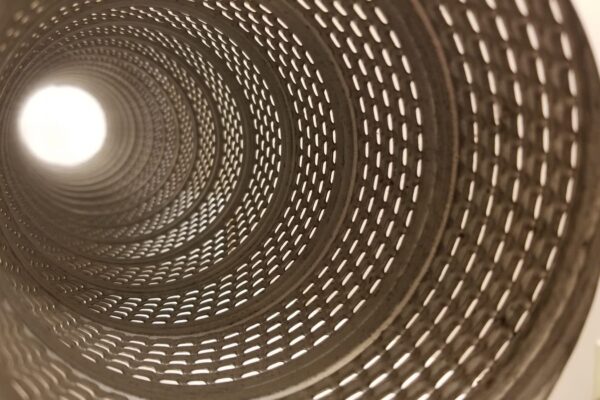 ---
Perforated Metal for HVAC
---
Branko Perforating offers quality perforated metal sheet for heating, ventilation, and air conditioning. Our perforated metal is made to withstand a wide range of temperatures and moisture levels. Not only will it get the job done efficiently, it also has the strength to last during extended periods of time when your unit is running.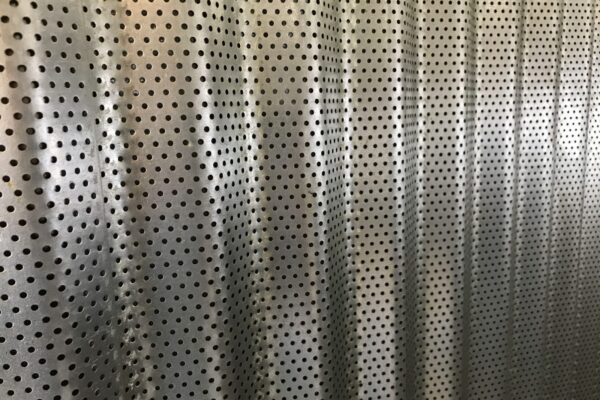 ---
Grain Aeration, Storage, & Drying
---
At Branko Perforating we come to you with years of experience in perforated metal for grain storage and drying. We can provide an aeration pipe for either commercial or flat storage.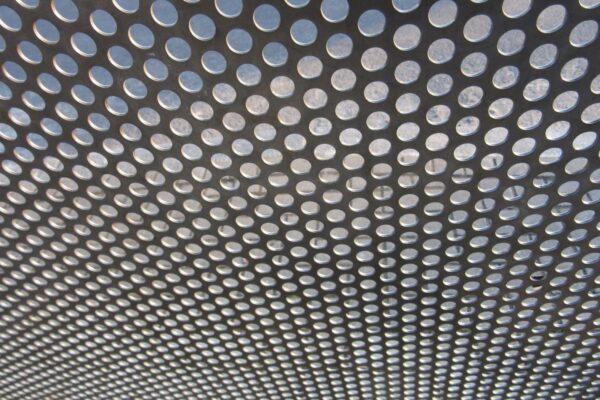 ---
---
Branko Perforating offers steel fabrication and several different services. We have corrugated sheets, both solid and perforated. We furnish products with our press brake and roll forming equipment. We also offer added services to finish your fabricated product.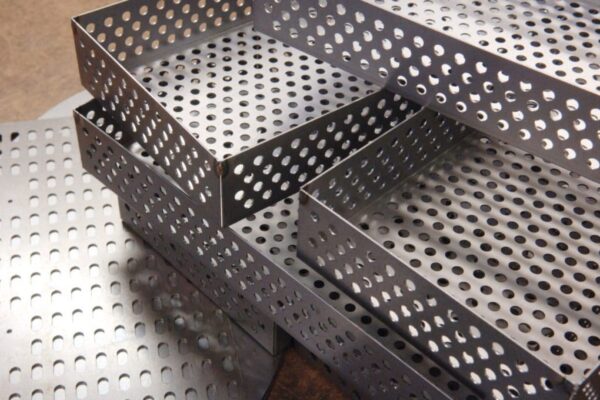 ---
Storage Rack
---
Branko Perforating manufactures a wide selection of storage racks and pans to meet your individual specifications. We also offer accessories to go with your storage pans.
Types of Material We Perforate
• All Galvanized Products
• Aluminized
• Cold Rolled
• Hot Rolled Pickled and Oiled
• Aluminum
• Stainless
• Tin Plate
Types of Finished Products
• Coils – Slit and Master
• Re-squared Blanks
• Sheets
• Finished End Patterns
• Unfinished End Patterns
• Margins Per Your Specifications
• Unusual shapes and forms, fabricated to your needs
Other Services
• Shearing
• Forming
• Notching
• Stamping
• Degreasing
• PVC Coating
• Plating