Branko Perforating FWD Inc.
Perforated Aluminum Sheet Supplier
Top Perforated Aluminum Sheet Supplier
Are you searching for a quality Perforated Aluminum Sheet Supplier? Our perforated aluminum sheets are sheets of metal that have been stamped or punched by a machine to create a pattern of holes, also known as perforated plate, perforated sheet, or perforated screen.
There are a variety of different perforated metal types, however, aluminum sheets have plenty of benefits. Perforated metal sheets made from aluminum are much lighter and can save in weight and in the passage of light, liquid, sound, and air. They also have a decorative effect that others do not. Lastly, you are able to use them in indoor and outdoor designs as they are corrosive resistant.
Get A Quote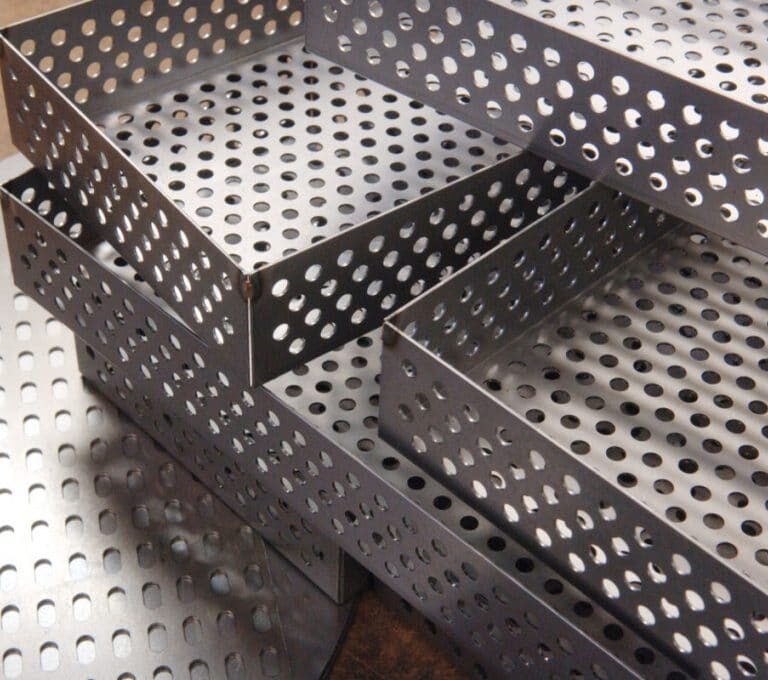 Creating Perforated Aluminum Sheets
Wondering how we make our perforated aluminum sheets? To begin the manufacturing process starts with the design and need of the sheet. The decisions on how thin, flat, and to shape all are answered here.  Then the most common method to perforate aluminum involves using a rotary pinner perforation roller. This is a cylinder with needles on the outside to punch holes into the metal. These needles can produce a variety of different size holes that melt the metal to form a ring around the perforation.
Branko Perforating can take on any project of any size for any industry! We are the top provider of perforated metal sheets of all varieties. We pride ourselves on being able to accomplish the tasks that most of our competitors are unable to do. Contact us today for a quote on your project!