Custom Perforated Pans in New York
Branko Perforating FWD Inc.
New York's Reliable Custom Perforated Pans
If you are looking for reliable, custom perforated pans in New York, Branko Perforating is the company for you! We offer a wide selection of custom and standard storage pans to choose from. Our skilled staff will work directly with you to create the perfect perforated pans to meet your individual needs. With our top quality perforations and wide range of shapes and sizes to choose from, we have the resources required to fit every perforated metal pan need.
Whether your need is a hemmed or unhemmed rack, we supply you with the best quality, hot rolled, milled finished custom perforated pans in the industry.  We know that it is going to likely require some catering to fit your needs and that is where we are in a class all our own.  Our years of experience will give you exactly the product you need with the exact fit that is required.
When are looking for the best custom perforated pans in New York, trust the professionals that have made this industry their passion, Branko Perforating!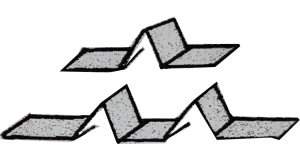 ---
Consistent Quality
---
Our facility is fully-automated with state-of-the-art equipment that uses the latest technology to guarantee consistent quality, no matter the volume of your run.
---
Wide Selection
---
Offering expertise in perforated metals of all types as well as expanded metal and fabrication services to finish your product the way you want it!
---
Special Orders
---
We cater to special orders! We have the experience and know-how to produce large custom orders in both large volume & shorter production runs!
---
TImely Delivery
---
We take pride in completing the job to fit your tight production schedule. All orders are promptly filled and shipped to ensure on-time delivery.
Types of Material We Perforate
• All Galvanized Products
• Aluminized
• Cold Rolled
• Hot Rolled Pickled and Oiled
• Aluminum
• Stainless
• Tin Plate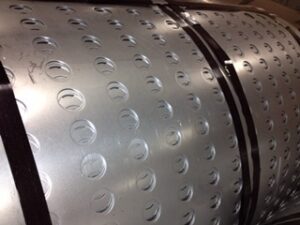 Types of Finished Products
• Storage Rack Pans
• Re-squared Blanks
• Sheets
• Finished End Patterns
• Unfinished End Patterns
• Margins Per Your Specifications
• Unusual shapes and forms, fabricated to your needs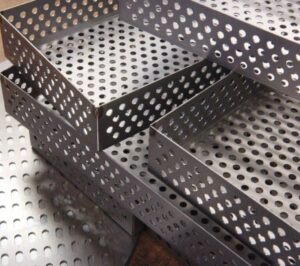 Other Services
• Shearing
• Forming
• Notching
• Stamping
• Degreasing
• PVC Coating
• Plating